$3,000,000 - Stretch Goal Unlocked
Campaign Update:
If you haven't had a chance to check out the Babymaker campaign, click here to be redirected to Indiegogo. 

Thank You
Thank You
Thank You
Around midnight last night, the campaign blew through $3,000,000 in funding. Thanks to your support, The Babymaker is now the highest funded campaign of 2020. It continues to rocket forward as the campaign comes to a close at midnight.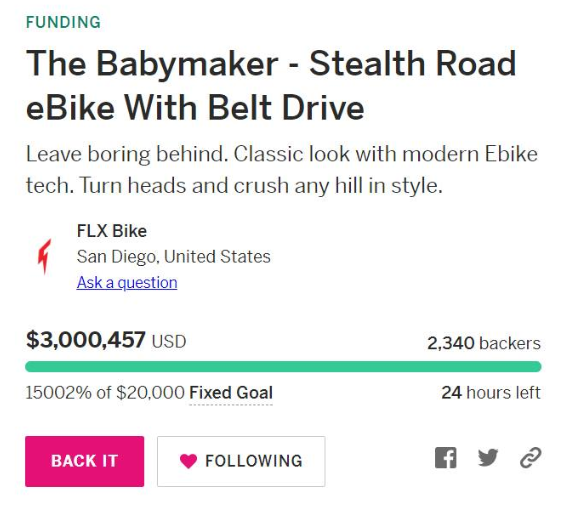 Before announcing the now unlocked $3,000,000 stretch goal, I wanted to take this moment to express 3 few things we're grateful for.
1. YOU: We build these bikes for you. As excited as we are, about the Babymaker,  you never know how a new product will be received until it's launched. To know that you love and appreciate all the hard work that goes on behind the scenes to design, deliver and support your Babymaker makes it all worth it. 
2. Social Media: 20 years ago, you could never bring a product to market like this. It would involve tremendous costs and risks. It would need to be sold through retailers that mark it up another 30-50%. Social media has allowed us to show you what we've built and sell direct to you - keeping the cost as low as possible for you and the value through the roof!
3.  Indiegogo: The team at Indiegogo has been fantastic - not just for providing this platform, but for all their hard work to support us and help us run a smooth campaign. If it weren't for Indiegogo we would need to take a large risk building hundreds or thousands of bikes first and then hope to sell them. Indiegogo has allowed us to eliminate these risks and build you a top quality bike for the lowest price imaginable. 
I wish I could tell you everything we're grateful for - but you get the picture. We are blessed and humbled for this opportunity to serve you. 
$3M Stretch Goal Unlocked
Display Upgrade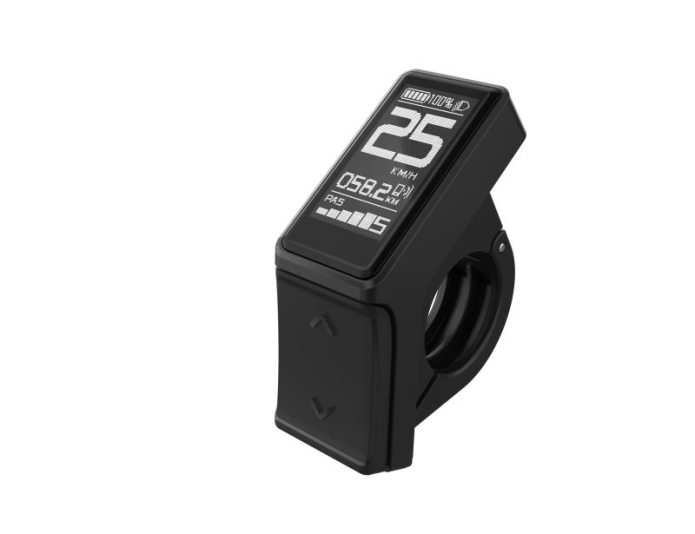 All Babymaker Orders past and present will get an upgrade to a new version of the LCD display free of chare. The new display has improvements all around - upgraded firmware, hardware, buttons and screen. The original display is awesome and this just takes it one step further - part of our commitment to build you the best bike possible!
Pete has been working with our suppliers on this upgrade and is extremely confident in finishing final testing, calibrating and sourcing of this display in time for Babymaker assembly.
Please note: our priority is to build and ship you the best bike possible, as soon as possible. If for any reason this upgrade does not live up to our expectations or slows things down - we will proceed with the current display. 
In Other News:
The campaign ends tonight at Midnight.
The support inbox is about to explode with inquiries.
Sarah's hands hurt from typing so furiously.
We've pulled in 3 more team members to help with all requests and questions. 90% of the questions coming in are answered on the campaign page.
For faster service and the sake of Sarah's poor hands, thank you for reading through the entire campaign page (including the FAQ at the bottom) to find answers before creating a support ticket. 
If you're waiting on a response from support, thank you for your patience - the team is full throttle to get you a response as soon as possible. 
We Love You,
Rob, Pete and Team FLX
---
PS: Pete just sent these renders of the touring package from the design team: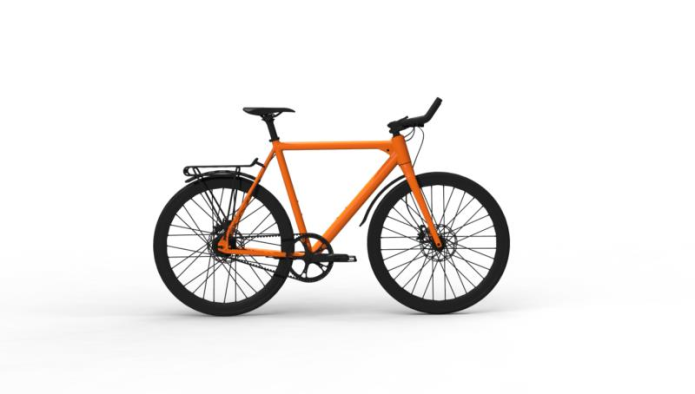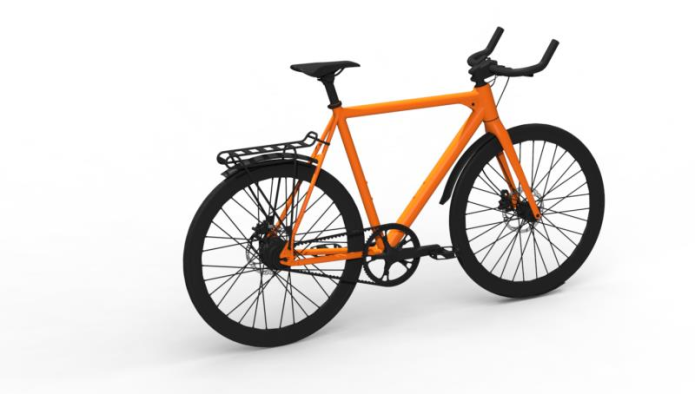 (Not pictured: Water Bottle Holder, Smartphone mount, Lights)
---