Can You Ride it in the Rain?
Campaign Update:
Campaign Ends Tomorrow, Midnight PST! If you don't know anything about the Babymaker, click here to be directed to our campaign page! There you'll find all the details on this one-of-a-kind eBike and just in time, too. The campaign is ending soon so act now if you want to claim yours for the lowest price it will ever be offered.
Today I want to answer some of the most common questions- 
You Ask:

We Answer:
Subscribe to Rob's Youtube channel for more uncensored Babymaker action (look for the "Bikes" playlist).
---
Q: Is this a donation or will I get a bike?
When you checkout on Indiegogo, you'll see something that reads:
"Your donation is a way to support a project but does not guarantee that you will receive a perk."
This is just Indiegogo's way of protecting themselves with legal language. They have no control over what type of projects are funded on their platform so they want to cover their butts.
We have a
rock-solid track record
and
we guarantee the shipment of every single bike.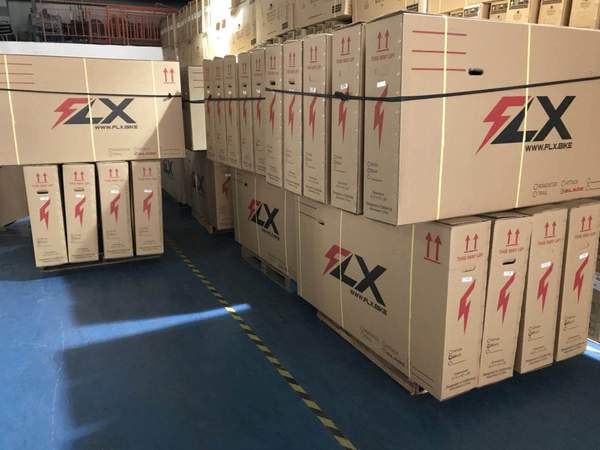 When you order on a crowdfunding site, it's a great idea to do some due diligence so you can judge how trustworthy the campaigners are. Here's some background on our company to help you-
​
​You can see from
our original campaign in 2016
that we raised $1.7M on Indiegogo (+400K on our site) and got straight to work. As a new company, we encountered many unforeseen challenges that would have stopped many others in their tracks.
There are videos of every single step of the manufacturing and delivery of the bikes ordered.
Since then we've run another campaign for
our electric skateboard
(delivered every single one), released over a dozen new bike models and shipped thousands more bikes worldwide.
I hope you can recognize that track record and the invaluable experience built up over the years. We are here for the long run and
 

guarantee the delivery of every bike ordered.
---
When will my bike ship?
Unlike other campaigns that wait until after the campaign ends to start production, we got a huge head start! Because the campaign was fully funded in a matter of minutes, we started production from day 1. We are right on target to begin shipping bikes in September. When your bike is handled by local carriers, you will receive an email with a tracking number so you can see exactly where it is.
Will COVID affect production?
So far COVID-19 has had 0 effect on production. All of our overseas production facilities are working in full force. We don't foresee any delays due to the corona virus.
Can you replace or service the battery?
Yes, we built these bikes to last you a lifetime. If you ever want a fresh battery down the road, you'll be able to order direct from us (
www.flx.bike
). The battery can easily be removed for service or replacement.
---
In Other News:
The campaign ends tomorrow at midnight.
The support team is busier than ants at a picnic.
Response times will see large delays with the tremendous influx of inquiries. Most of the inquiries are questions that are in the campaign and answered in the FAQ. You can find it at the bottom of
the campaign page
. 
There's still time to tell your friends about this campaign. It's more fun riding with them if they have a Babymaker to keep up with you!
We are so grateful you've joined us for this wild ride.
We Love You,
Rob, Pete and Team FLX
---