"Felt Like I Was Gonna Do A Wheelie"
Campaign Update:
If you haven't had a chance to check out the Babymaker campaign, click here to be redirected to Indiegogo. 
We only have a couple weeks left, so be sure to claim your Babymaker before the prices go up! Thank you all for the continuous support. 
"Felt Like I Was Gonna Do A Wheelie"
Today Darryl picked up his Babymaker Beta -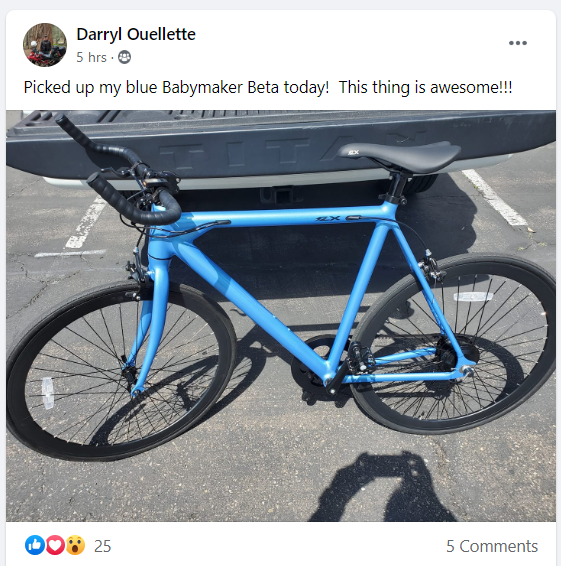 We just had time for a quick parking lot cruise, but we'll link up again soon!
Subscribe to the youtube channel so we can make a longer video next time. 
In Other News:
We've finished the initial admin work behind sourcing for all bikes ordered to date.
We've paid our suppliers for the parts required for all Babymakers ordered to date (and some extras in anticipation of the upcoming campaign orders).
Mike and I had a hospital mission yesterday... but more on that in the next update. 
Have an incredible weekend and stay healthy.
We Love You, 
Rob, Pete and Team FLX
---