From The Archive - What's Next
Happy Monday everyone
When you wake up excited to work, you know you're on the right path.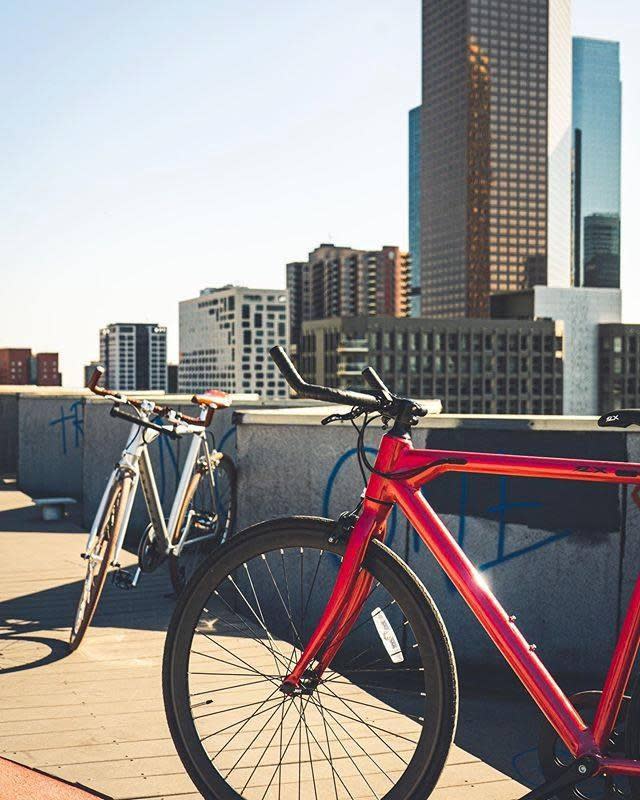 Today, San Diego oceans opened back up for recreation. 
I went out with my brother this morning for our first surf in about 6 weeks. 
Somehow surfing felt so much better after all that time without.
Sometimes it's not until you lose something that you realize how good you have it. 
Sitting, waiting for the next set of waves, I realized how blessed we are to be where we're at. 
Imagine growing up 200 years ago
No bicycles
No electricity
No modern medicine
No smartphones
No Video chat with friends and family
The list goes on and on
I'm so grateful for everything we have in 2020
Every challenge that has made us stronger
Even the simple fact that we can keep in touch via the internet
Share videos and show each other what we're working on. 
That was unheard of just decades ago. 
What's something you're grateful for?
You can keep it to yourself or let me know in the campaign comments. 
Don't mean to get all spiritual on you. Just like our bikes, we're a company that runs on hard work and positive energy. 
From The Archive
You may be wondering what's next, when does your bike come... 
We've placed orders for all bikes ordered to date. The next weeks have a heavy workload of spreadsheets, more bank transfers to our vendors and waiting for components to arrive from factories in various locations. 
Once all the components arrive, we'll build the frames, paint them and assemble everything onto them. 
We're still on track to begin shipping bikes in September, with no delays from COVID. 
It won't be until closer to this date that everything arrives and final assembly begins.
To help with the wait I thought I'd show you one of my favorite videos from the FLX archive. 
This is from July 2016 - after working non-stop to bring the very first FLX bikes into existence, Pete and I finally got to see all our hard work realized as the first bikes rolled off the line.
It was an exciting and unforgettable moment for us and everyone involved in the campaign.
Enjoy the video and tiny slice of FLX history. 
Subscribe to the FLX Youtube Channel for more behind the scenes look at our bike production. 
I can't wait to see your Babymaker come off the line. It will be so worth the wait. 
In Other News:
Production continues.
Pete and I are discussing the next stretch goal. We don't want to announce one just for the sake of it, but rather make something special and meaningful for you. More to come. 
We Love You,
Rob, Pete and Team FLX
---