Campaign Update
As March wraps up we are thrilled to have reached 1.6 million on our Indiegogo campaign thanks to over 1,200 backers! You guys are the fuel that keep this rocket launching and we are incredibly grateful. 
Click here to snag your own Babymaker and join #teambabymaker before prices go up
Ordering Accessories:
Have you been waiting to order your accessories? Does the thought of riding your Babymaker without fenders and a rack make you cringe?
The solution is here! You can now order you accessories separate and we will add them to your order.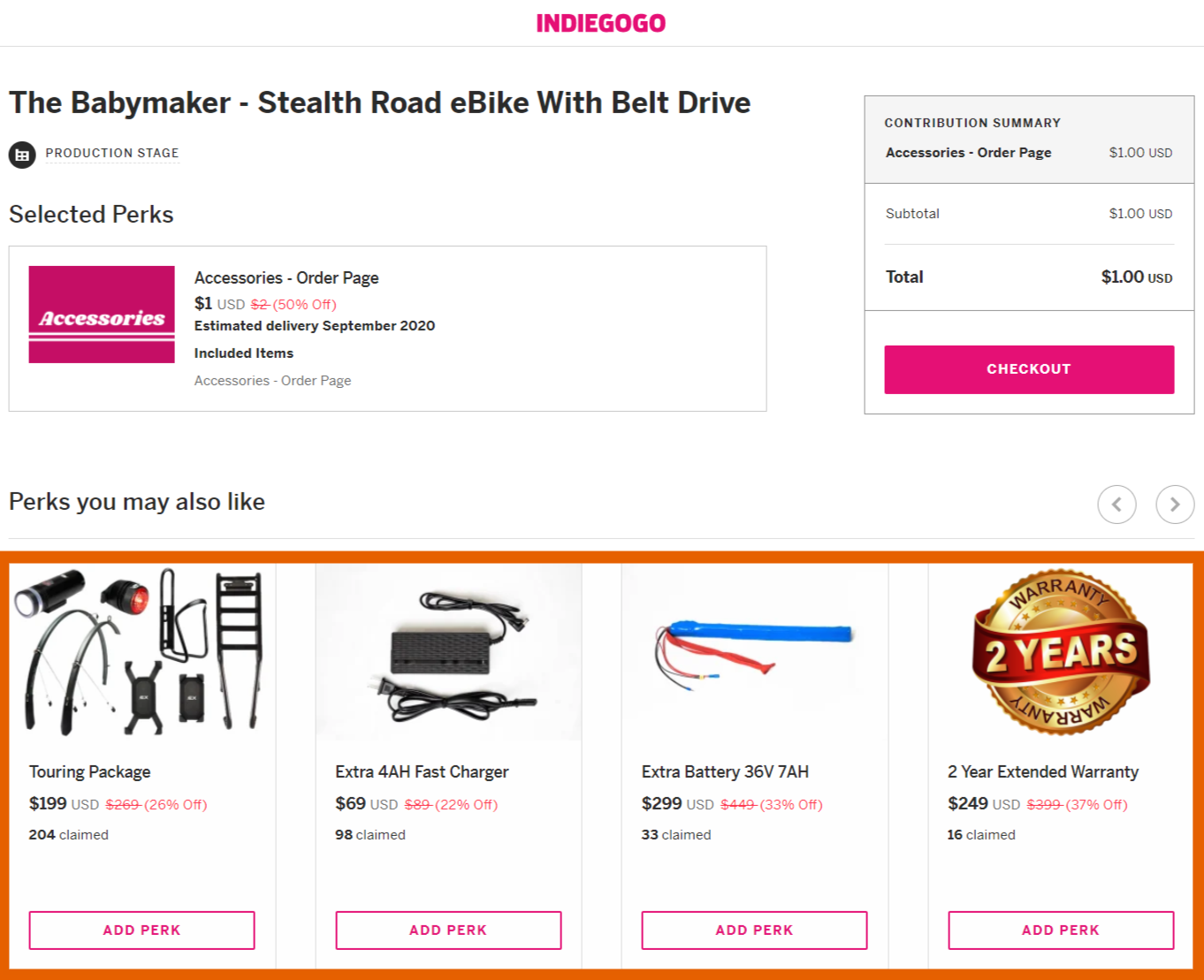 If you're 100% familiar with ordering add-on perks, feel free to jump ahead:
Here's A Quick Video Detailing How To Order:
And some written instructions:
Be sure you are logged into Indiegogo with the account or email you used to place your Babymaker order. We will match this order to your Babymaker order by email address
Click the link below - it will take you to the Campaign Page with a secret perk titled "Accessories - Order Page" enabled
Choose the "Accessories - Order Page" perk & hit the button that says "get this perk"
On the following page, choose the items you wish to add to your bike order, pressing "add perk" for each item you want
Press the button that says "Checkout"
Proceed with checkout

 

be sure to use the same account/email used to order your original babymaker
If you need any assistance with this at all, please feel free to reach out to support via hello@flx.bike.
We Love You, 
Rob, Pete and Team FLX
---