Manual Mock-Ups & Cycling with the Pros
This Just In From the Design Team-
Check out these mockups of the Babymaker Manual. Kayley, Tim and Ben are working closely together to make this the best manual yet.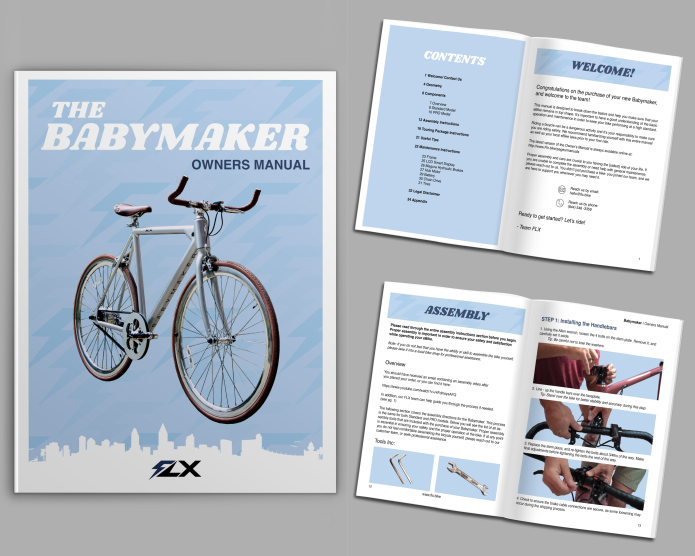 In addition to the manual, you'll also get assembly videos and maintenance tips to help you take pristine care of your Babymaker. Stay tuned for more. 
Cycling With The Pros
A while back we linked up with The Vegan Cyclist at the Sagan Fondo Gran Roadie-Oh. It's a cool event for pro cyclists to meet with other athletes and race. Watch us average Joe's take the Babymakers and ride with these top athletes. 
Subscribe to Rob's Youtube channel for more Babymaker action (look for the "Bikes" playlist).
In Other News:
We're getting more bikes ordered to keep up with incoming demand and future orders as the campaign continues.
Production is still on track, more news coming soon. 
We Love You,
Rob, Pete and Team FLX
---