New Box Concept Based On Your Feedback
"You can't buy happiness, but you can buy a bike, and that's pretty close!"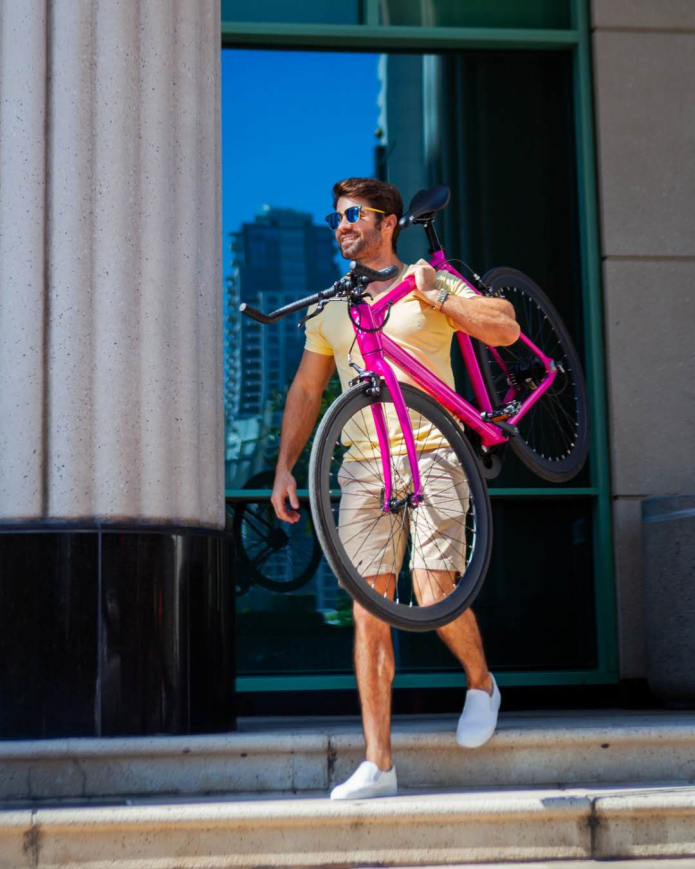 In a previous update you saw some cool box concepts from our designer, Kayley. Many riders left feedback with their favorite designs in the comments.
One common theme was the desire for a box with a design that might encourage delivery drivers to handle the box with a bit more care.
See Kayley's take below:
1. The Aquarium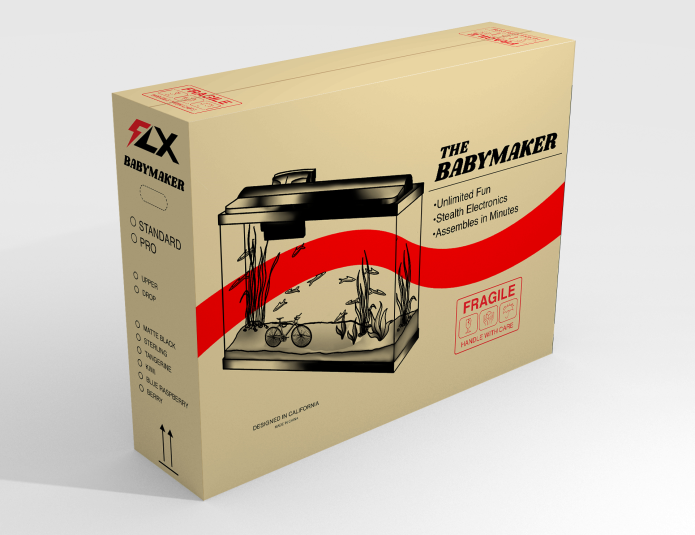 2. Bike on Board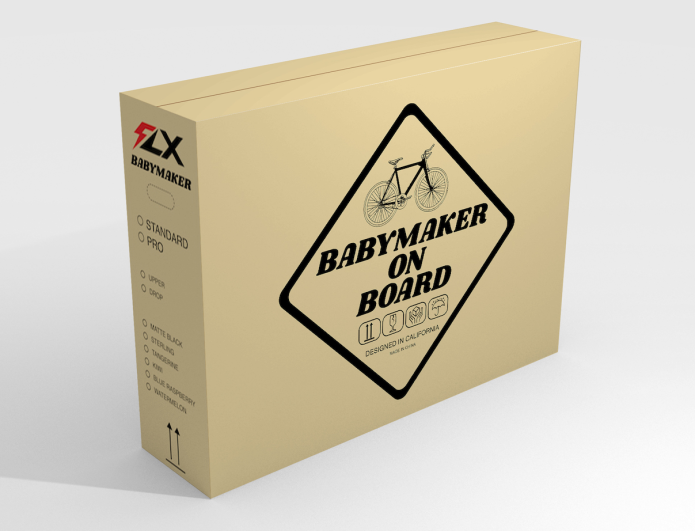 Love it? Hate it? Let us know in the campaign comments.
Anything that might encourage delivery drivers to take a little extra care with your precious Babymaker will be a big help. 
Quick Babymaker Fix
Before the Babymaker launch - I loaded up my camper van with Babymakers, hit the road and met FLX riders to get their feedback on the bike.
Join me in Sacramento for the first mobile test ride with Gary. He had been eyeing the Babymaker as a recovery tool after losing 48% of his lung capacity.
Subscribe to Rob's Youtube channel for more behind the scenes Babymaker action (look for the "Bikes" playlist).
In Other News:
On the production side, Pete's making progress on vertical levers for the Babymaker PRO with Drop bars. 
Full details on the levers and new stretch goal coming this week...
The campaign just crossed the
$5.5 Million
dollar mark, making it the 3rd highest funded campaign in Indiegogo's history. We would never be here without your trust and support. Thank you once again from all of us at Team FLX.
We Love You,
Rob, Pete and Team FLX
---