Campaign Update
The Babymaker is still live on Indiegogo! 
Click here to check out the campaign and snag your own Babymaker before prices go up.
Meet Eugene. 
Last week, he stopped by the FLX San Diego HQ to pick up his Babymaker Beta. Join for the ride as Eugene takes the first spin on his Babymaker, his very first ebike!
Watch the video below (Is it safe to say Love at first ride?)- 
Subscribe to the FLX youtube channel to watch the next update first.
Since then, Eugene has been riding everywhere from Pacific Beach to the Los Angeles Rose Bowl, pushing his Babymaker Beta to its limits and keeping us updated all along the way.
He even set an impressive new top speed of 31.4mph. We're sure there will be more (safe) attempts for the title in the coming weeks. 
Eugene was impressed with the Babymaker's power, and in case you were wondering, it fit in the back of his Honda Civic Hatchback with both wheels on.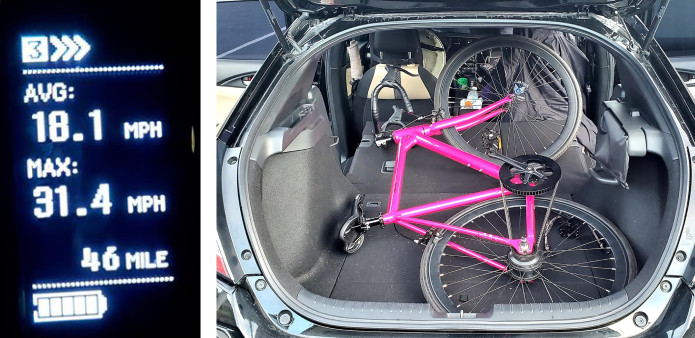 In Other News:
The entire team is maxed out right now but grinding away! We'll have more Babymaker Beta bikes available soon, stay tuned for more. 
We're also working on getting samples for some exciting new stretch goals that we can't wait to share with you.
We're brainstorming ways to contribute to COVID-19 relief efforts as the campaign progresses. 

More on that soon...
We love you,
Rob, Pete and Team Babymaker
---