PRO Cyclist VS Stay at Home Mom on the Babymaker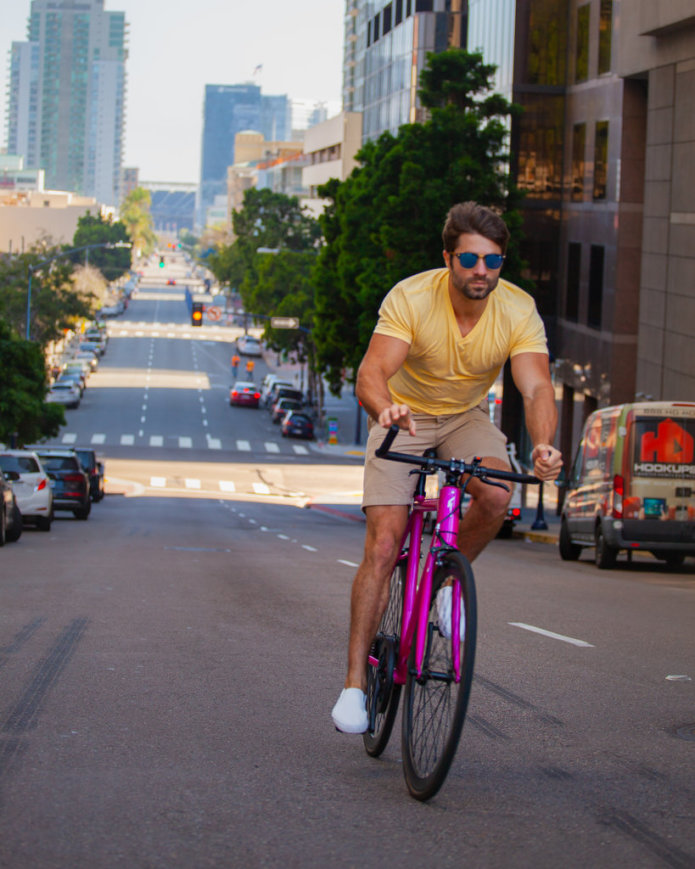 "Risk is the tariff paid to leave the shores of predictable misery. The best fruit is not on the trunk of a tree; it's on the limb."
— Chef John Folse
Your Babymaker Fix
Curious how an everyday person gets on with the Babymaker? We sent one to Tyler, AKA The Vegan Cyclist, to put the Babymaker to the ultimate test.
Tyler's a professional cyclist who eats, sleeps and breathes to train on his traditional road bike. Today he's going head to head with his wife (on the Babymaker) in an epic hill climb battle. 
How does the Babymaker keep up? Watch the vid below to find out- 
If you're looking for a bike to use in a professional cycling race - The Babymaker is not for you. For anyone else who just wants a bike that is fast, stylish and incredibly fun, the Babymaker is ready to rock. 
In Other News: 
The shop has been swamped with test rides. We'll be looking for more help to further improve your service quality. 
There's just 6 days left in the campaign. The team is all hands on deck to end with a bang!
If you know anybody who's been thinking about the Babymaker and hasn't pulled trigger yet, now is the time. 
We Love You
Rob, Pete and Team FLX
---