PRODUCTION UPDATE: Brake Pads
We received some feedback from Eugene, a Babymaker Beta rider about his brakes squeaking. So Pete got us some new brake pads to test out. Here's what we've come up with for the Babymaker base models which share the same brakes as the Babymaker Beta:
In Other News:
Production continues full steam ahead.
In San Diego we've been building the team to better provide you and all FLX riders the support they need. 
We're taking a break from social media. Read our last post below to see why: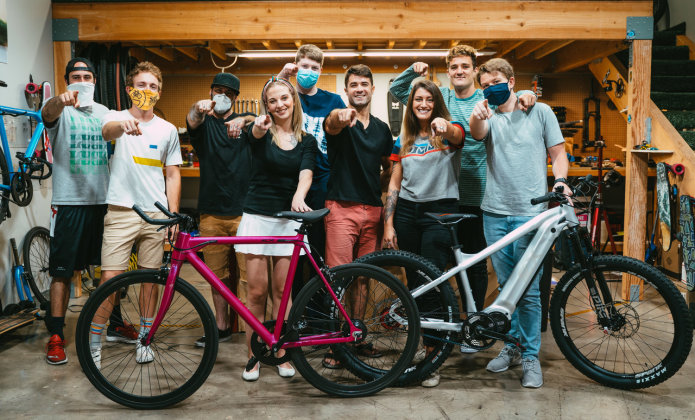 This will be our last post for a while.
It's because of YOU
Why?
You are what drives us
You are what fuels us to make the best bikes
You are who we serve
AND
You deserve nothing but the best support from us
For this reason,
We've decided to HALT all Social Media posting
We're pulling all resources from social media
And putting them into supporting the most important part of this business:
YOU
We've laid out strict support goals
And we will return once they have been completely met
In the meantime, the team is working all hands on deck
To respond to your support tickets
Your DMs
Your comments
Your chats
Your phone calls
Your voicemails
If you need anything, we are here for you
Now, more than ever
If you want to help us catch up,
Please read the FAQs and webpage before messaging
If you leave a basic question in the comments,
There are many riders who can answer
Bike Production and Service are our #1 priority
Thanks for hanging with us while we focus on YOU
See you soon,
Rob, Pete and Team FLX
In the meantime, we'll still keep you updated with regular production updates. 
Stay tuned for more,
We Love You,
Rob, Pete and Team FLX
---