Production Update: Sterling Cranks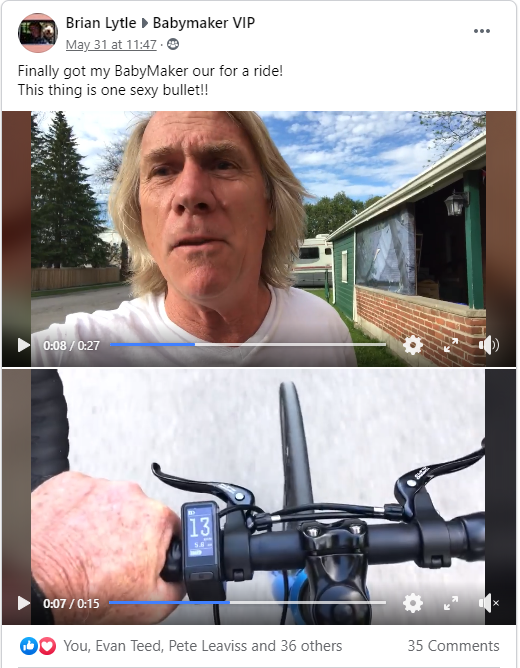 "I am blown away with the quality, handling, how quiet. It's worth the hype."
- Brian Lytle, Toronto
This just in from Pete:
Some photos of custom parts that have come in for the Sterling color bikes. 
NOTE: The frames in these photos are unpainted and do not have smooth welds yet. At this stage the photos are merely to confirm that all parts work together well. 
For sterling bikes, the chain ring, kickstand and cranks will be anodized aluminum to match the bike aesthetic. They look really sharp. Here you can also catch a first glimpse of the kickstand. Note the wheels for sterling will be silver and tires will be brown.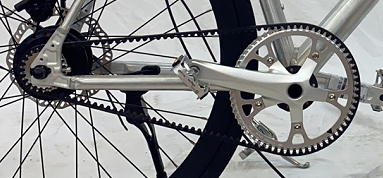 I get excited seeing such beautifully machined parts.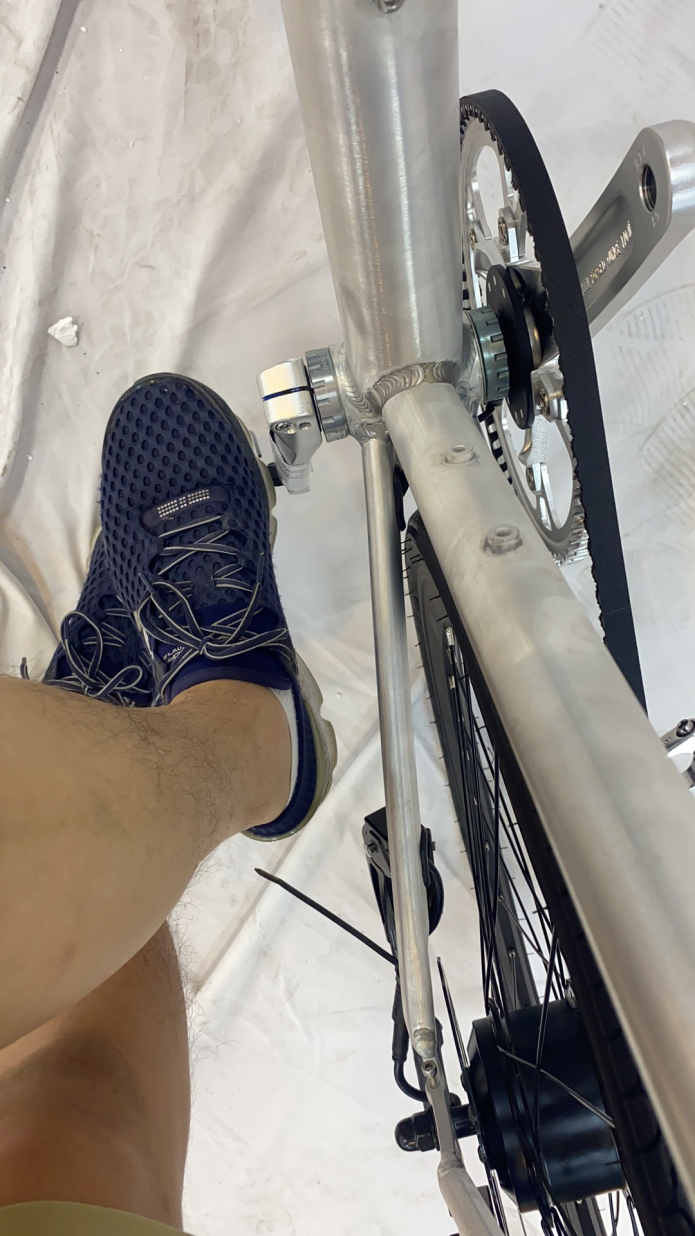 For the sterling base model the cranks and chainring will be anodized as well. Here you can see the kickstand in silver. The wheels/tires for sterling (pro and base) will be this color below.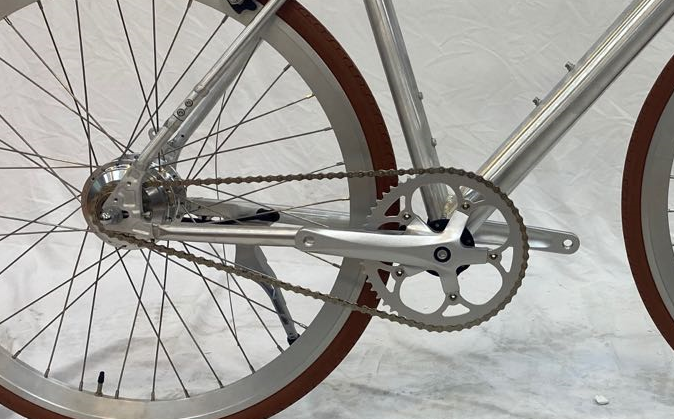 Note also you can see the water bottle cage mounting points (2 sets) on the seat tube and down tube.
Again - this frame is unpainted. The production sterling bikes will have smooth welds and be painted silver.
What do you think of the anodized parts? Let us know in the campaign comments.
Your Babymaker Fix
Before the Babymaker launch - I loaded up the sprinter with Babymakers and hit the road. Join us for a San Francisco ride with Babymaker Beta owner, Adan. 
Subscribe to Rob's Youtube channel for more Babymaker action (look for the "Bikes" playlist).
In Other News:
Production marches forward. 
We're hiring for another customer service rep and bike tech. If you know anybody, send them our way!
The team is slowly making progress on the support inbox. Most tickets are questions that are easily answered in the FAQ. 
More to come...
We Love You,
Rob, Pete and Team FLX
---