The Best Is Yet To Come...
100 Riders -
Here we come!
 The Weapon has been granted a 30 day campaign extension.
What does this mean for you?
MOST IMPORTANTLY: extending the campaign will NOT affect shipping estimates.
Indiegogo has disbursed enough funds for us to put in orders with our suppliers for your Weapon and all Weapons ordered to date. The production plan and timeline will not be affected.
More fun.
We've never had so much fun working our butts off as during this campaign. From meeting weapon backers to shredding the most epic singletrack in california, you can expect more videos and 3rd party reviews of the Weapons in action.
We're excited to keep marching forward with you and continue building you the best electric mountain bike on the planet!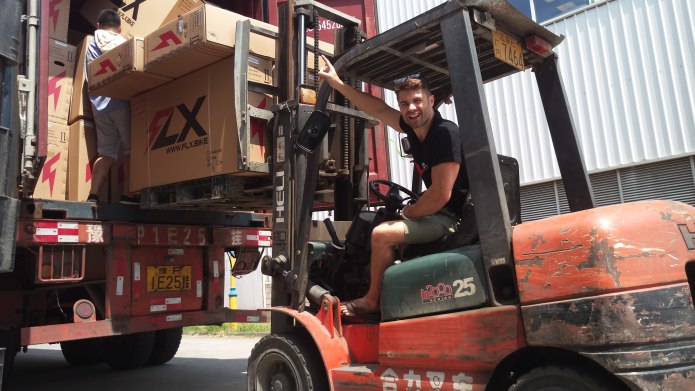 Hey that's me in 2016, age 26,
Loading one of our first shipments of bikes.
Sure I had a few less gray hairs, and less experience... 
But I knew two things:
1.  More power = more fun. We could all use a few less car trips and a little more fun!
2. We wanted to make an ebike so fun and sexy - anyone would be proud to ride it
You've helped drive this dream forward and make it a reality not just for us, for you, but for thousands of riders around the world. You've proven that together, we can shape the future of personal transportation!
If you haven't already,
Join us
, and
order your Weapon, today
Thanks for riding with us, 
Rob, and Team FLX
---