FLX Electric Bike Gift Guide!
Stressing out on what to get your loved ones for Christmas this year?
Well, stress no more and look no further we got you covered with gifts that will keep on giving all year long!
Why not give a gift that cures boredom, keeps them active/healthy, and saves them time, money and stress?
What is that you ask? AN FLX E-BIKE OF COURSE! 
We're sure you have plenty of questions like "What kind of e-bike should I get? Will it fit my budget? Does granny even need an e-bike?"

Well, we got you covered.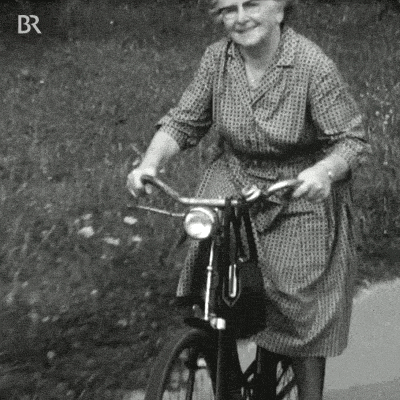 WHERE TO GET STARTED
Step 1: First we have to narrow down your choices.
Ask yourself what would they need the bike for, and what kind of riding will they do?
Exercise, commuting, to cure boredom, mountain biking, etc.
URBAN E-BIKES
Urban e-bikes are perfect for your every day ride.
This bike is perfect for anyone in the family from beginner bike riders to your avid commuters/bikers. 
COMFORT E-BIKES
Just like the urban e-bikes you can ride a comfort e-bike practically anywhere, but unlike the urban e-bike, comfort e-bikes put comfort at the forefront of their design.
The ergonomic design has you seated in an upright position rather than a  "hunched" position, which helps with lower back and arm pain experienced after a long ride.
MOUNTAIN E-BIKES
Mountain e-bikes are a more niche category of e-bikes.
Unless you are a mountain biker yourself and know what your person may want/need you may need to ask for their opinion on one of our mountain bikes.
(Yeah we know… it may ruin the surprise, but this saves you the hassle of returning the e-bike and going through unnecessary steps to get what they want.)
FAT TIRE E-BIKES
Fat tire e-bikes have extra wide tires.
This means superior balance, max comfortability in any terrain, and a smooth ride.
These kinds of bikes are really for anyone who enjoys a bike ride, but even more for those adventurous types of people who aren't afraid to go off the beaten path from time to time.
Step 2: Now that we have your category, the next step is to figure out which specific bike you would like to give as a gift!

*Click on any of the categories titles listed above to check out our selection of electric bicycles in each collection!*
On each e-bike page you will scroll to see detailed descriptions of the e-bikes, their components, and drop down menus with specifications.
But if seeing a wall of measurements, numbers, and abbreviations is a little daunting, below you will see key features that make our bikes a special gift!
Babymaker II - 350w hub motor, 70+ mile range, 43% larger battery, 35lbs, fully integrated battery, clean and simple display, Gates Carbon Belt Drive, Assembled in the USA!
Step Through 2.0 - 500w mid drive motor, 48v 672Wh battery, 50 mile range, 57 lbs, Easy mounting/dismounting design, comfort based design 
F5 Trail Emtb - 500w mid drive motor, 48v 840Wh battery, 50+ mile range, 61 lbs, 27.5" Maxxis cross country tires, Magura mt5 4 piston hydraulic disc brakes, suspension fork with 130mm of travel.
Bandit Motorbike - 750w rear hub motor, 48v 840Wh battery, 40+ mile range, 79 lbs, extra long seat for comfort, twist throttle, front suspension fork, 20x4" Fat tires, Optional moto-style headlight
Gladiator 2.0 - 500w mid drive motor, 48v 840Wh battery, 40+ mile range, 77 lbs, 26x4" fat tires, Front suspension fork with 120mm of travel, Optional thumb throttle
Blade 2.0 - 1000w mid drive motor, 52v 910Wh battery, 50+ mile range, 64 lbs, Carbon Gates CDX belt drive, 14 speed Rohloff internal gear hub, RockShox Pike 160mm front fork. 
WOOO! Just a couple more steps in the process of picking out the perfect gift! 
Step 3: Getting the right size! 
The worst thing during the holidays is getting an amazing gift from someone only to find out that the sizing isn't correct.

For a detailed sizing chart you want to scroll down to the bottom of your chosen ebike's page but here is a quick reference list.
Babymaker II - small/medium (5'2' - 5'8") medium/large (5'9" - 6'4")
Step Through 2.0 -  One Size (5'7"- 6'4")
F5 Trail Emtb - One Size (5'7"- 6'4")
Bandit Motorbike - One Size (5'7"- 6'4")
Gladiator 2.0- One Size (5'7"- 6'4")
Blade 2.0 - One size (5'7"- 6'4")
…And that's that!
All that's left is Step 4: picking a color, but we'll leave the easy stuff for you.
Once you place your order our FLX elves will be hard at work trying to get the brand new e-bike to you or your lucky friend ASAP!
Click this link (e-bike collection page) to navigate to our all bikes pages.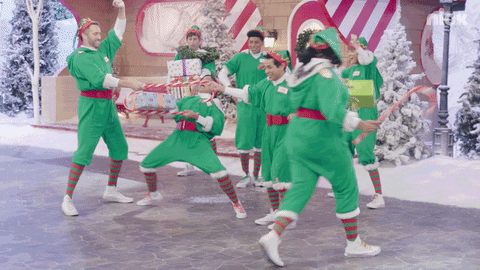 P.S. Our accessories and apparel make for great stocking stuffers that the naughty kids will be jealous of.
Click this link for accessories (shop accessories) and this one for apparel (shop apparel)
---