Team Babymaker is 1000 Strong
Campaign Update:
The Babymaker campaign hits another milestone only a few days in!
Click here to checkout the details on this one-of-a-kind eBike and help us get to 2000 backers. 
Team Babymaker is 1000 Strong
Day 5 and we just hit 1000 Babymaker riders!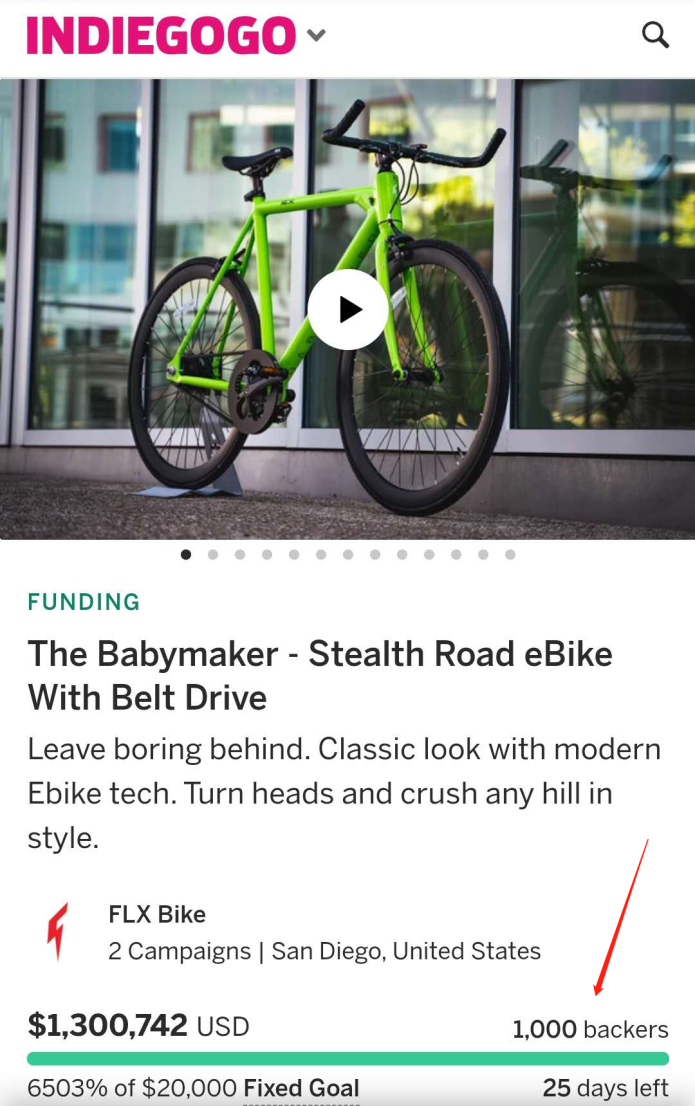 That means there will be 1000 Babymaker riders around the world. 1000 opportunities to leave the car in the garage, 1000 people empowered to exercise as much or little as they please. 
If each of us replace 50 auto miles per week, that will add up to 2.6 MILLION auto miles saved every year. 130,000 Gallons of gas (at 20mpg).
According to the EPA, that's equivalent to the carbon offset from 19000 trees, or 1500 acres of forest, in just one year. 
You guys have proved that small things add up. Each new rider to do 50 miles per week on their Babymaker will offset about 19 trees or 1.5 acres of US forest land per year. So please share this campaign with someone you think can join our mission. 
In Other News:
Meet Dave. He stopped by to test ride a Tangerine Babymaker and loved it. He's 6'6" and blasted up the steepest hill in the neighborhood. I couldn't keep up filming from my electric skateboard. 
Stay tuned for another update tomorrow!
We love you,
Rob, Pete and Team Babymaker
---